While other parts of the UK are locked in snow, here in the Midlands we are being given a rare glimpse of one of creation's beautiful effects - hoar frost.
I donned suitable apparel and footwear and went off to explore this new wonderland this morning and managed to take some beautiful pics and only fell over once!
This countryside shot is literally five minutes' walk from our house - quite a 'Christmas Card' view, I thought!
Then, a gentle meander along the towpath brought me to the scene of narrowboats locked in the ice on the Oxford canal.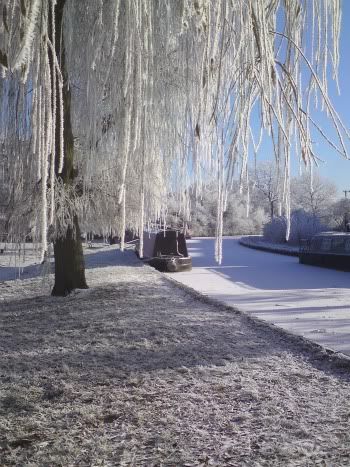 Not bad for a little phone-cam, eh?